KØBEN
Koben was completed in 2018 and all apartments are now sold.
Renowned for its relaxed atmosphere, green lifestyle and modern sustainable architecture, there's a reason why Denmark is consistently ranked as the happiest country in the world. Like its namesake, Køben has been conceived as a social, sustainable, forward thinking community. Inspired by Scandinavian architecture, design and the Danish way of life, Køben combines style and functionality to create sophisticated, life-enriching spaces you'll want to come home to.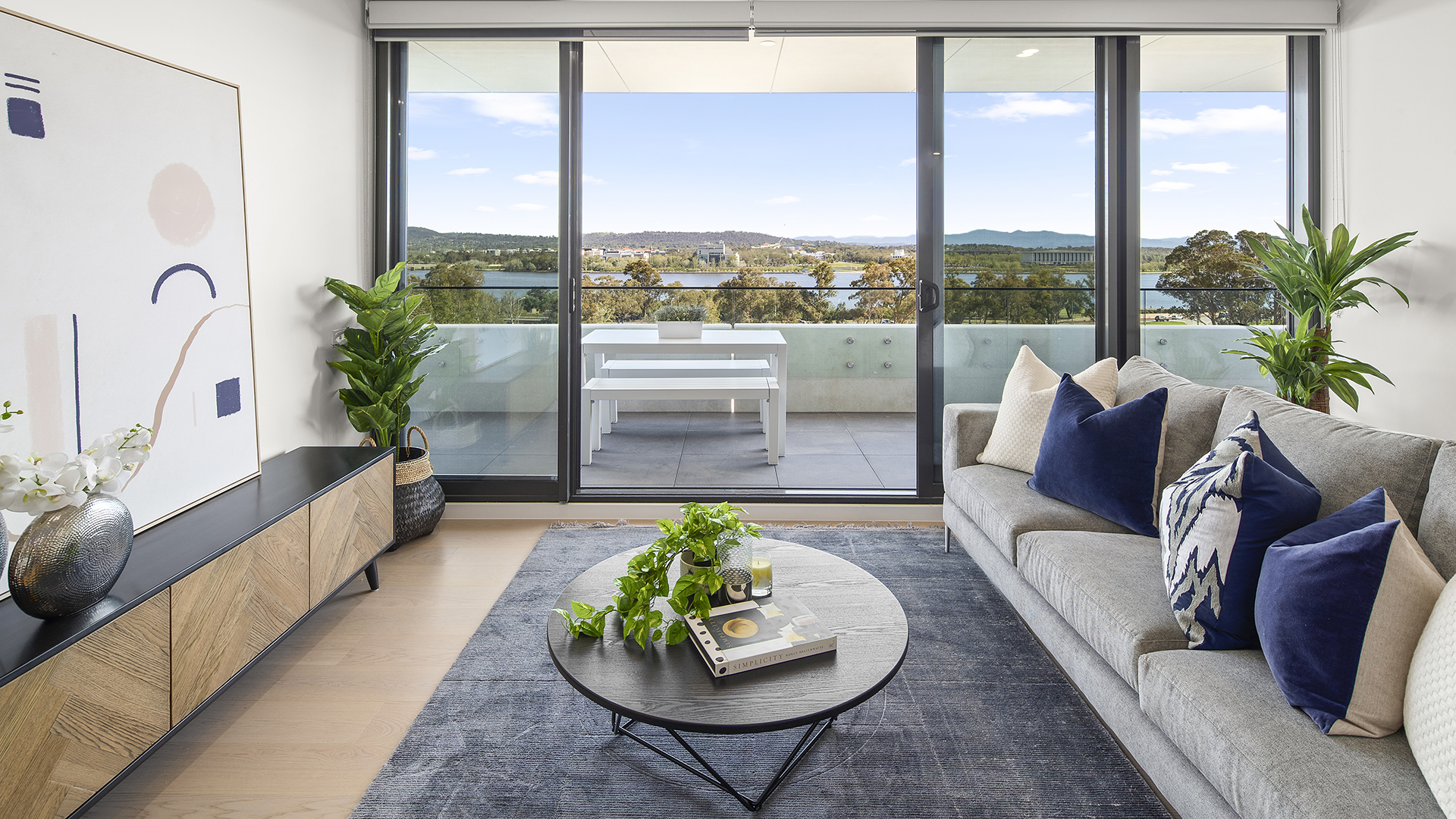 Visionary Architecture
True to Scandinavian architectural style, Køben has been designed for living. The design successfully marries style with
function to create a distinctive landmark that is both striking and respectful to its environment.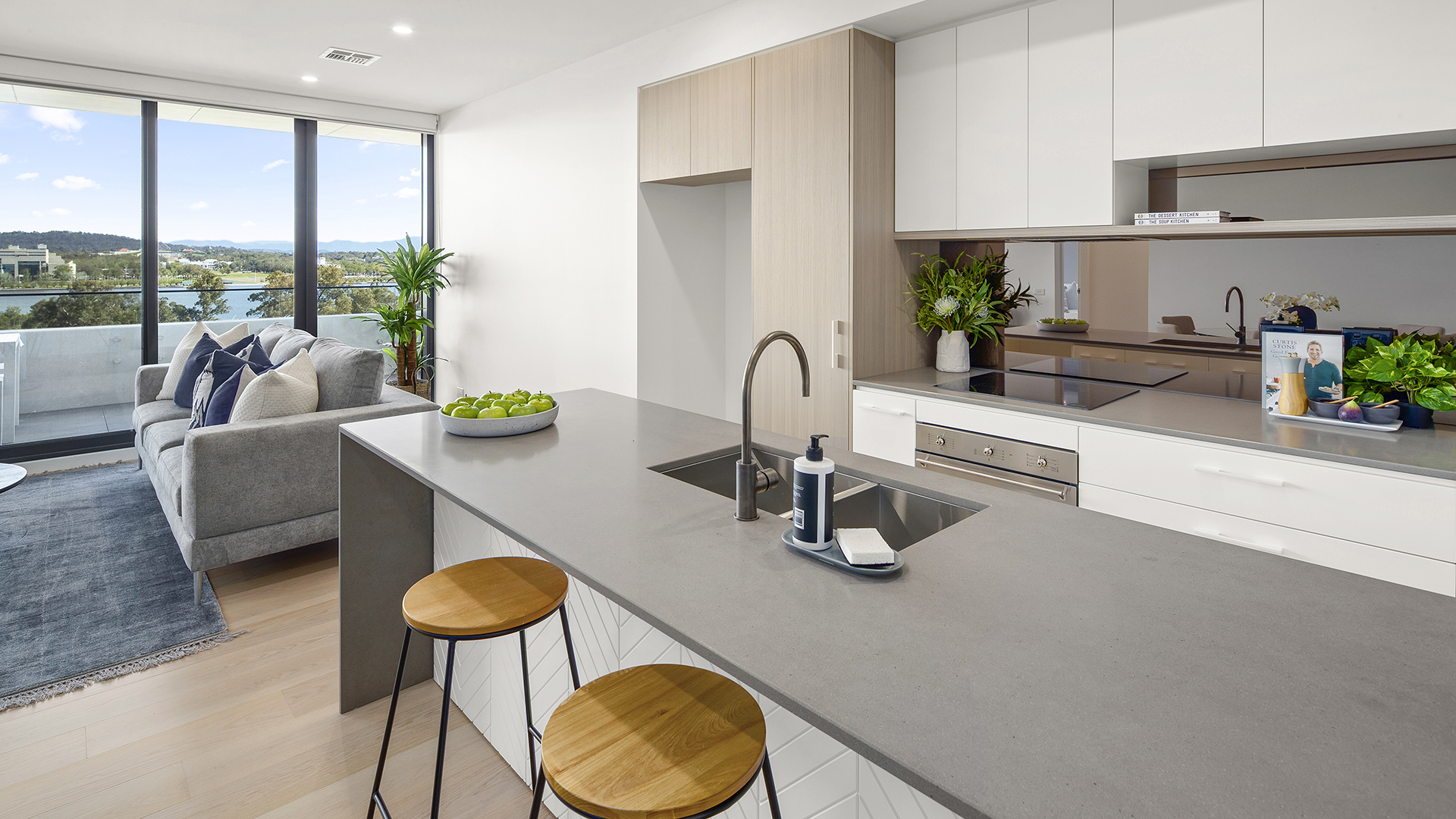 Contemporary design for a modern way of life
Inspired by nature and built for comfort, Køben's interiors intelligently incorporate natural light, reflective surfaces and raw materials to create a strong sense of connection to the outdoors. Charisma comes from the interplay between nature and design.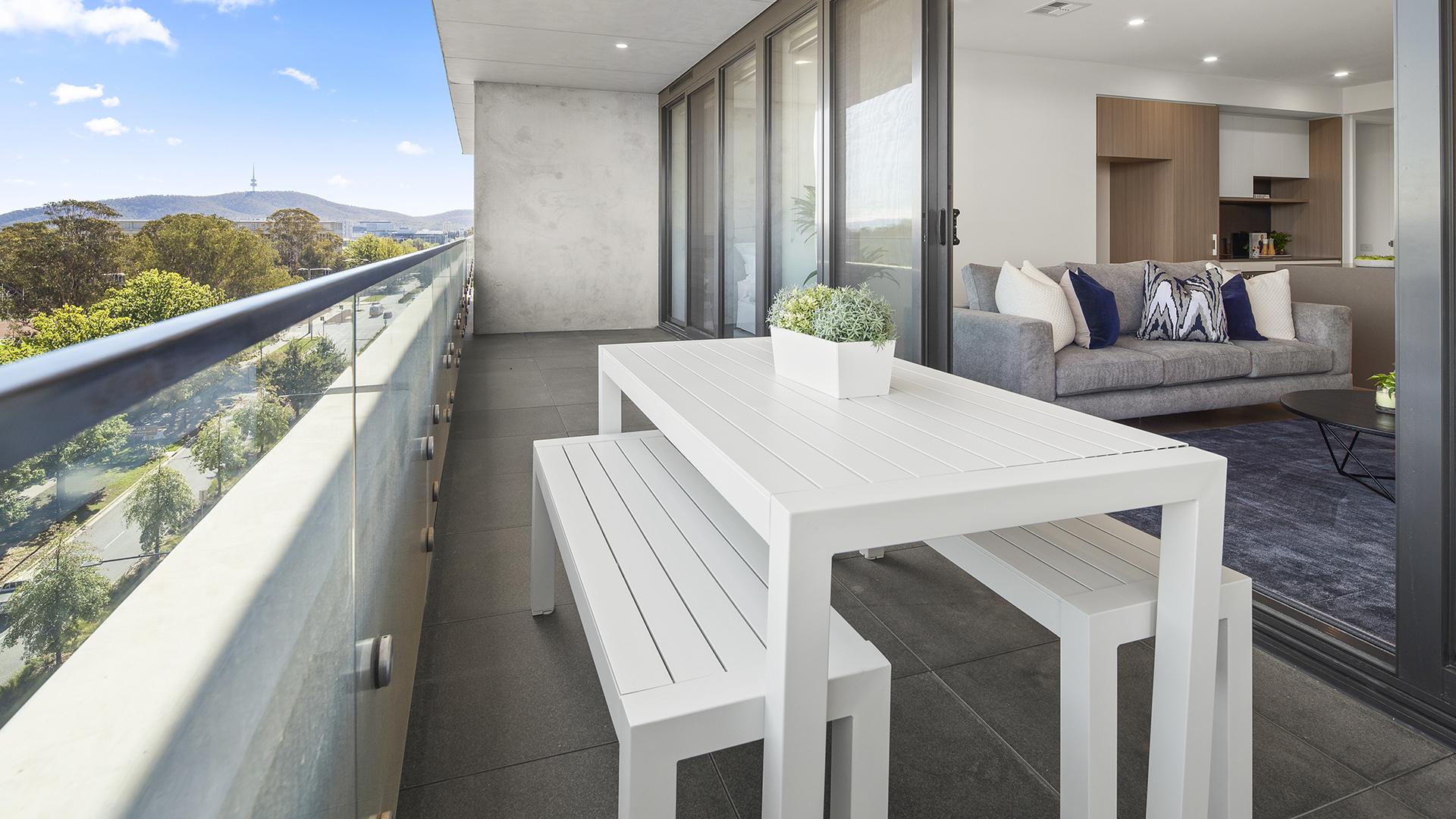 Indoor-outdoor living
Surrounded by beautiful green spaces, Køben incorporates a range of versatile 1, 2 and 3 bedroom configurations and luxury
penthouses. Residences have been designed to encourage indoor-outdoor living, offering views of Lake Burley Griffin,
Mount Ainslie or Hassett Park.